PRAGYA TRICYCLE
PRAGYA IN GHANA MODEL:YS200PKC
PRAGYA TRICYCLE PRICE IN GHANA: 1550 USD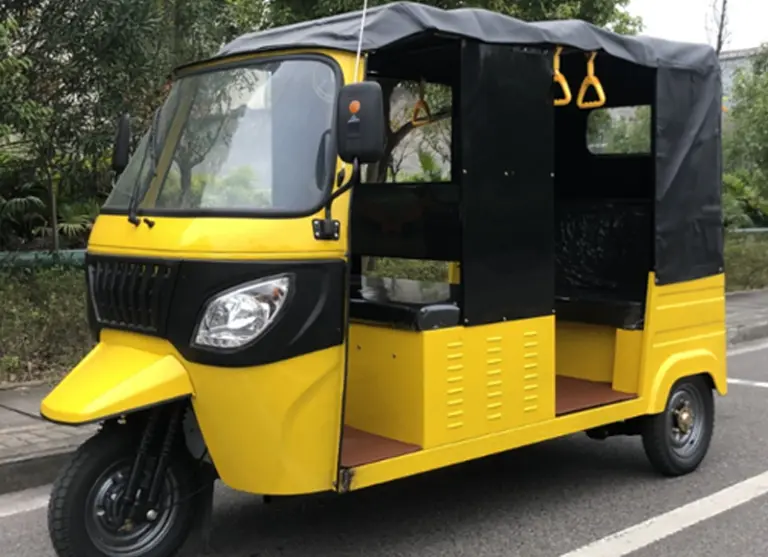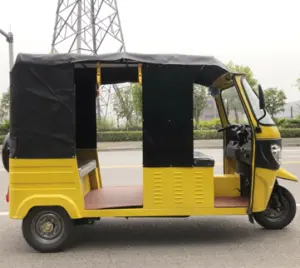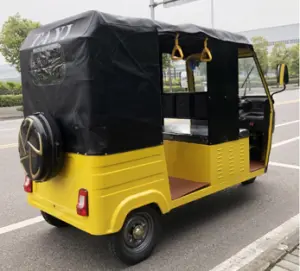 Advatages Of Pragya Tricycle For Sale In Ghana
★ Improved engine and transmission system conficuration with oil cooled system: Engine improvement on the engine cylinder sleeves and crankcase, proformance improve and avoid overheating problem, with improved air filter and inlet system.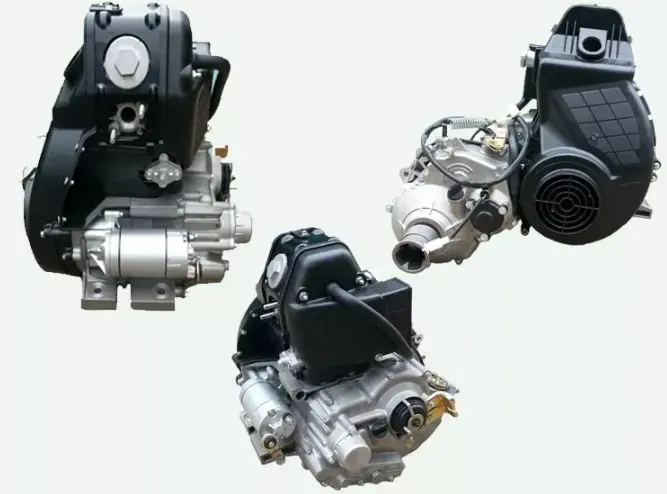 ★ Dashboard and front class cover with electric windscreen wipper, front control panel with FM video and FI-HI for entertainment.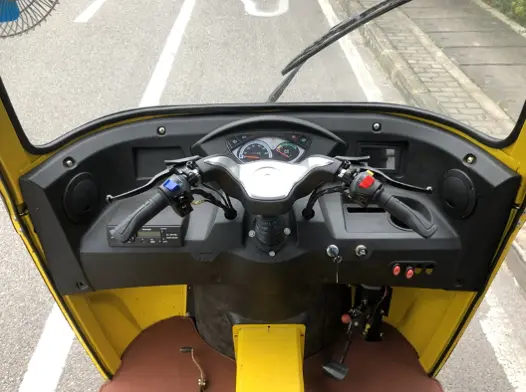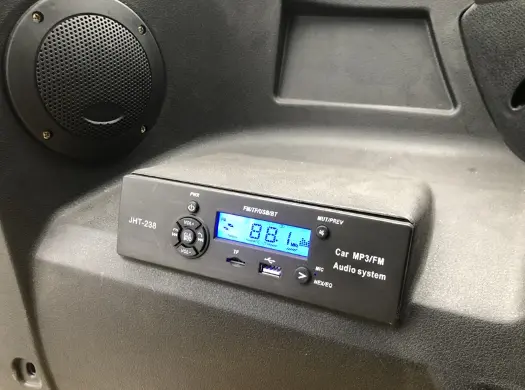 ★ Well designed headlight, strong chassis and shock absorber system.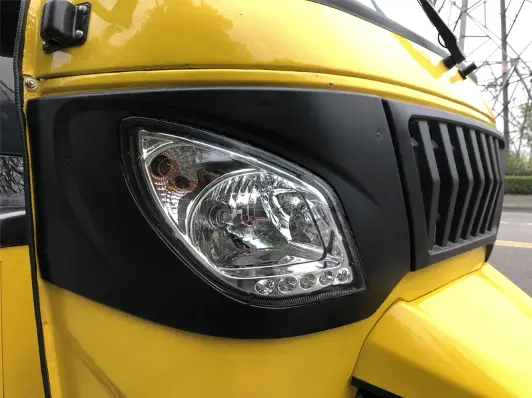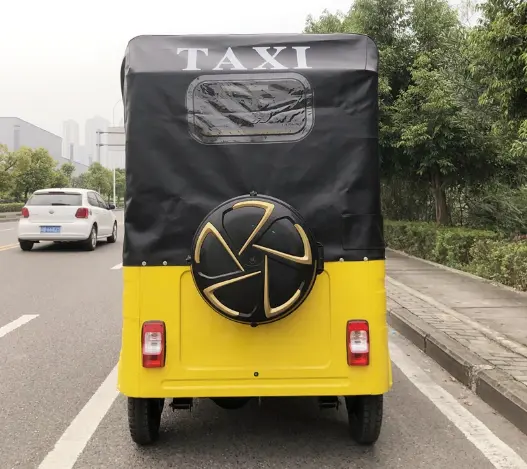 ★ We can help client build up their own pragya factory in their local country, make suggestion of materials and machines needed such as welding machine, cutting machine, pipe bending machine, or small diameter tube bending machine. And we provide frabrication solution accoding to client's production needs.
Specifications
| | |
| --- | --- |
| Model: | YS200PKC |
| Vehicle size: | 3230×1240×1960mm |
| Frame: | 40*80 keel, 40*80 flat frame, caravan structure, double trailing arm rear suspension |
| Cargo size: | 6+3 people double row opposite passenger carriage |
| Engine: | 200cc oil-water dual-cooling engine (engine heat dissipation adopts oil and water for dual-cycle heat dissipation) |
| Front shock absorber: | Caravan cradle type front reduction |
| Rear shock absorber: | Damping elastic compound rear shock absorber |
| Rear axle | Long safety suspension 5-hole oil brake rear axle, speed ratio 12:37 |
| Front and rear tires: | 4.50-12 inner and outer tires |
| Battery: | 12V/18Ah water battery |
| Load capacity | 720kg |
| Maximum speed: | 50-70km/h |
| Fuel tank capacity: | 14L |
| Recharge mileage: | 350KM |
| Economic fuel consumption: | 4L/100km |
| Maximum torque and power: | 14.2/6000 N.m/r/min; 10.3/7500 kw/r/min |
| Weight: | 350kg |
| Wheelbase: | 2435mm |
| Axle track: | 1080mm |
| Minimum ground clearance: | 150mm |
| Color: | Red, yellow, blue, green optional |
| Clutch way: | Manual multi-plate wet clutch |
| Braking system (front and rear): | Front 130 mechanical hub type, rear 220 oil brake hub type |
| Loading quantity: | 30 UNIT / 40 HQ container |
What Is Pragya In Ghana
Pragya is one kind of tricycle widely in Ghana for the transportation of passengers, it is known in some circles as "Yellow Yellow", "Mahama Camboo", "Adeedeta", "passenger tricycle" and the most widely- celebrated name used for this tricycle is "Pragya".

Where to buy pragya in ghana? To buy pragya in ghana is easy, the pragya business is reportedly booming in the Central Regional capital, in Kumassi, and in Accra. But you should choose the good quality one and the price of pragya tricycle should be fit for you. The pragya in ghana modified by cargo tricycle has too much noise and vibration, that makes passengers not confitable.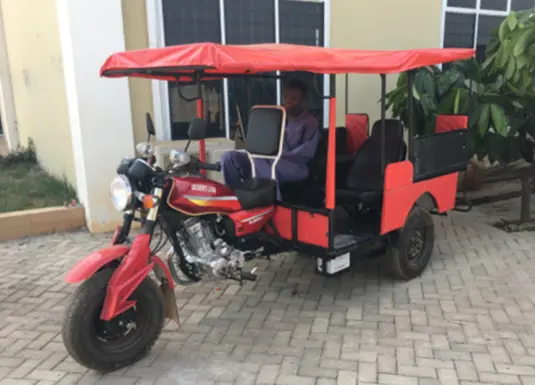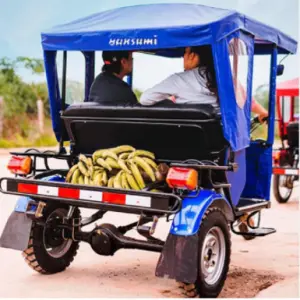 The pragya for sale in Ghana made by Chongqing popular Motor has well well debugged engine, special transmission system and double leg front shock absorber, that has solved the noise and vibration problem of commun pragya. Besides, this brand new pragya tricycle price in ghana is not high: you can only pay 1000 USD (10000 Ghana cedis), you can get the pragya tricycle from China, that is much cheaper than price of pragya in ghana. If only wnat buy pragya in ghana locally, you can also go to our agent in Kumassi to get the pragya.